# California GOP Newsom Recall
(The Center Square) – The California Republican Party decided against endorsing any of the 24 GOP candidates running to replace California Gov. Gavin Newsom in the Sept. 14 recall election.
Party members overwhelmingly voted over the weekend not to endorse a candidate in the race although some were reportedly planning on endorsing one of four candidates, Politico reported.
The vote came after Republican National Committee members Harmeet Dhillon and Shawn Steel had asked California Republicans not to endorse a particular candidate.
# California GOP Newsom Recall
"The polls are showing that the recall is in a statistical tie, and we cannot afford to discourage voters who are passionate about a particular candidate, yet may not vote because their favored candidate didn't receive the endorsement," they wrote in an email obtained by the Associated Press.
"Any of our GOP candidates would be superior to Gavin Newsom," they wrote. "We believe that the voters should decide his replacement, which will not only ensure a higher turnout of recall proponents but give Newsom's successor the best chance of reelection in 2022."
California GOP Chairwoman Jessica Millan Patterson said the decision "speaks to the strength" of the candidates.
"We are squarely focused on putting California back on track by recalling the worst governor in California history," she said.
There are 46 candidates running to replace Newsom, with conservative talk radio host Larry Elder leading in the polls among 24 Republicans.
# California GOP Newsom Recall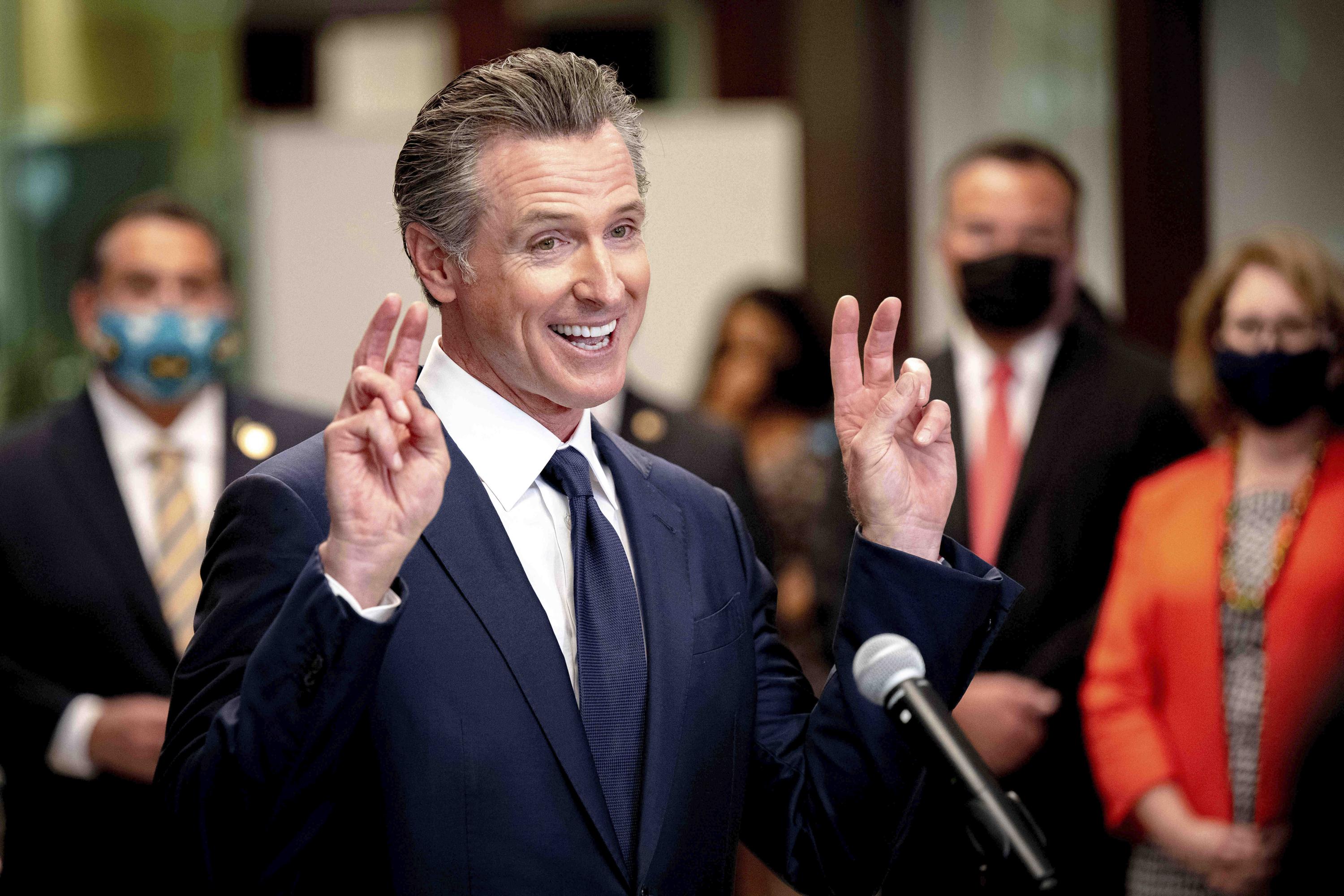 A recent poll conducted by Survey USA for the San Diego Union Tribune found that 51% said they would vote to remove Newsom from office if the vote were held on the day they were polled. Another poll conducted by Emerson College and Nexstar Media Group found a statistical tie between respondents who said they supported or opposed the recall.
Republican candidates, including businessman John Cox, state assemblyman Kevin Kiley and former San Diego Mayor Kevin Faulconer all supported the decision to not endorse a single candidate.
"A Republican endorsement would just send the message that somehow we agree with Newsom that this is some kind of partisan effort. It is not," Cox said in an interview.
Kiley also said, "all candidates are on the same team as we make the case that California deserves so much better than Gavin Newsom."
Newsom has faced six recall efforts since he became governor. The petition in March received more than 2 million signatures and more than enough to force the election.
On the ballot will be two questions: 1) should Newsom be removed, and 2) who should replace him. If the majority of voters answer yes to removing Newsom, the candidate who receives the most votes in the second question will be the next governor.
Only one California governor has been recalled in California history, Democratic Gov. Gray Davis, who was replaced by Republican Arnold Schwarzenegger in 2003.
California GOP won't endorse in Newsom recall election AUTHOR:
For More California news VISIT
For more Health News Visit Here
Check out more food ideas  on Cali.FM
For more Entertainment News visit HERE
Check out more great contributor stories, HERE