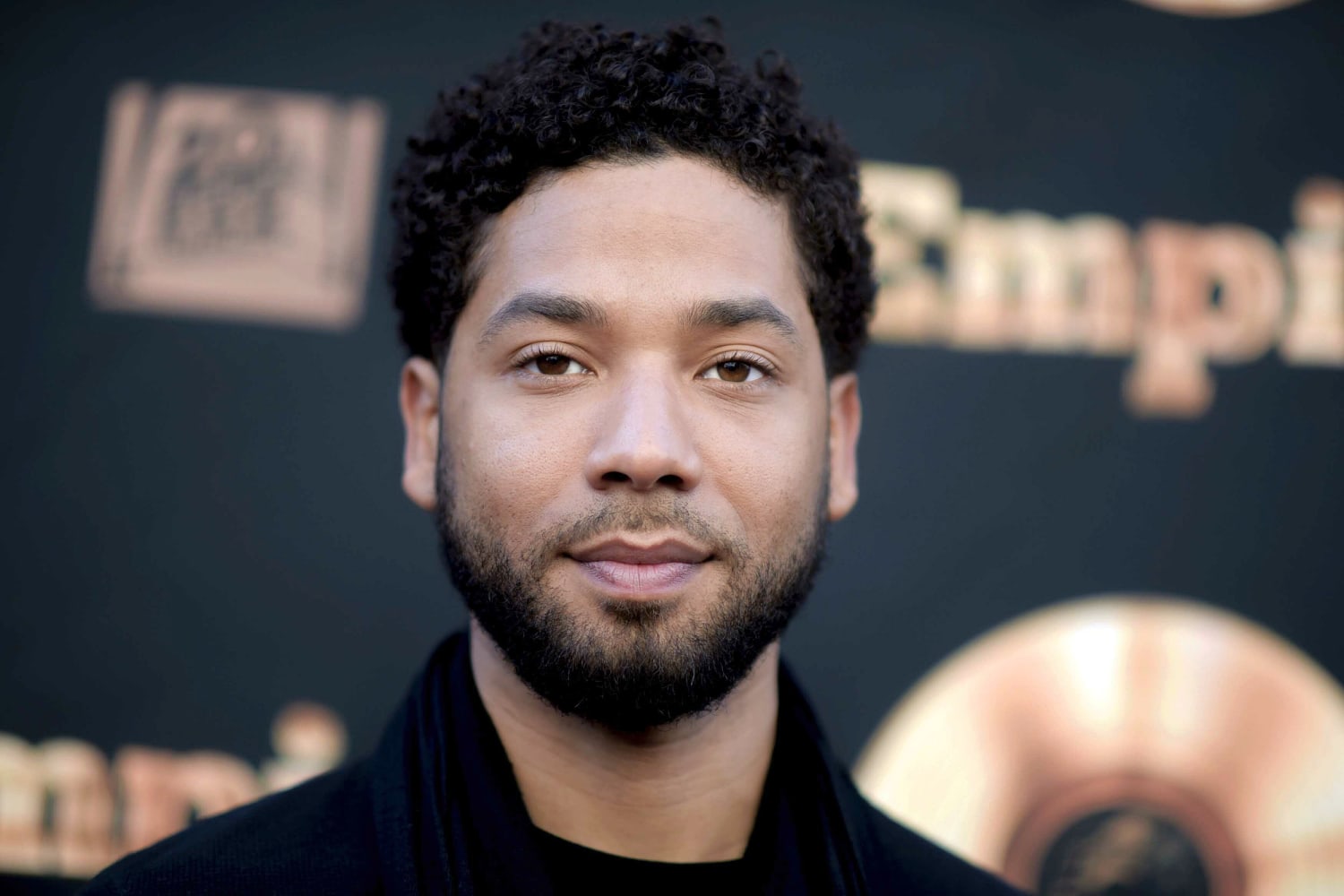 Empire actor Jussie Smollett will face charges that he filed a false police report about being the victim of a racist and homophobic hate crime.
In January of 2019, Smollett filed a report with the Chicago Police Department which stated that he had gone out for food at around 2 AM when masked men wearing MAGA hats shouted racist and homophobic slurs at him before beating him up.
Smollett who is black and gay also said his attackers poured what he believed was bleach over him and put a noose around his.
Jussie Smollett
At first the situation was treated as a hate crime. However, after an investigation, it was reported that two brothers Ola and Abel Osundairo, may have been paid by Smollett to stage an assault.
A grand jury indicted Smollet in March of 2019, but those charges were unexpectedly dismissed by Chicago prosecutors.
According to Yahoo news, after state Attorney Kim Foxx recused herself from the case, the Cook County State Attorney's Office dropped all charges against him, prompting a judge to approve a special prosecutor to investigate the decision-making process in June 2019.
In August 2020, that special prosecutor concluded Foxx abused her discretionary power in dropping Smollett's case, allowing the reopened matter to proceed.
His lawyer said in a statement "Jussie was attacked by two people he was unable to identify. He was a victim who was vilified and made to appear as a perpetrator as a result of false and inappropriate remarks made to the public causing an inappropriate rush to judgement,".
Chicago police Superintendent Eddie Johnson said Smollett staged the attack because "he was dissatisfied with his salary."
The  Jussie Smollett case is going to trial with jury selection slated to begin in late November.
For more Entertainment News visit HERE