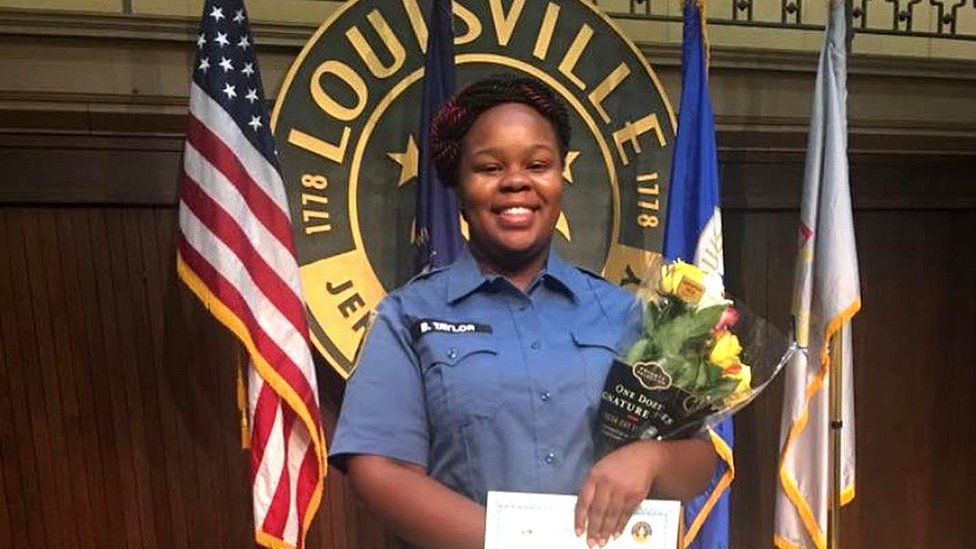 A grand jury  has indicted a former Louisville, Kentucky, police officer, Sgt. Brett Hankison, on three counts of wanton endangerment from the raid that resulted in the death of Breonna Taylor who died from gunfire by cops during a no-knock raid on her home in March. Other police officers involved in the raid that led to Taylor's death were not criminally charged by the grand jury.
Taylor was at home with her boyfriend, Kenneth Walker on the evening of March 13 when Louisville cops raided the residence and fired multiple shots.
Cops say they fired shots after they were shot at as they went into the house. Taylor's then boyfriend said he fired to defend himself because he believed someone was breaking into the house.
Louisville police previously fired Hankison, who was found to have fired 10 shots blindly into Taylor's apartment. The Police Department said Hankison had displayed "an extreme indifference to the value of human life."
The city has been under a
state of emergency
with Federal buildings being boarded up in anticipation of an announcement in the  case.
Wanton Endangerment is a Class D Felony defined as:
A person acts wantonly with respect to a result or to a circumstance described by a statute defining an offense when he is aware of and consciously disregards a substantial and unjustifiable risk that the result will occur or that the circumstance exists. The risk must be of such nature and degree that disregard thereof constitutes a gross deviation from the standard of conduct that a reasonable person would observe in the situation".
First-degree wanton endangerment is a Class D felony, punishable with fines of up to $10,000 and up to five years in prison.