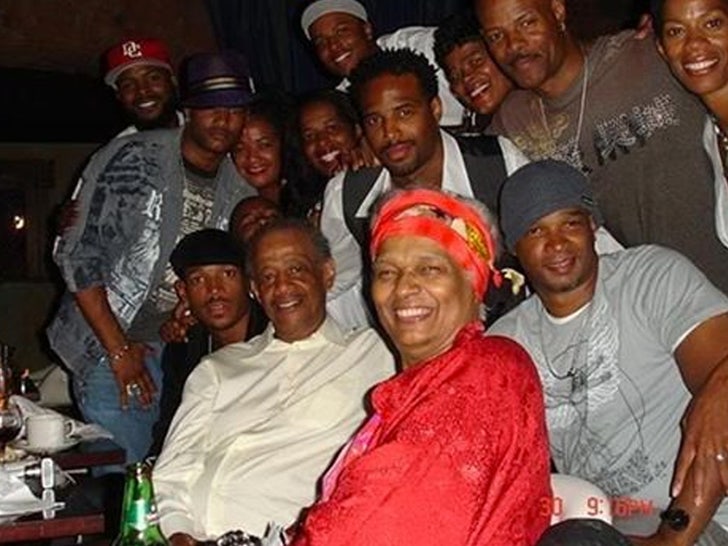 It's reported that his mom  Elvira age 81, passed away a few weeks ago. Today would have been her Birthday , one which she shared with Marlon.
"Everytime i seen this woman i smiled. I see her in every woman… the greatness you all behold. The joy you can always share. The sweetness and affection we all possess but we're to damaged to just let go. Thank u ma for gifting me pure love. You will always be my first love happy bday woman. Baby boy misses you",
In another tribute he wrote "Losing you shattered me into 1000 pieces I'm putting myself back together piece by piece.""You will always be my glue. Miss you," he captioned a photo of the two of them together. "Today i celebrate for the both of. In the midst of this hurt… i just love you ma. #missyou. "He added, "i accomplished so much, made you so proud… but now i got angel to lift me.
Elvira was the mother of 10 kids — Keenan, Damon, Shawn, Marlon, Dwayne, Kim, Nadia, Elvira, Diedre and Vonnie , all of them having participated in the Entertainment , TV and Film industries.