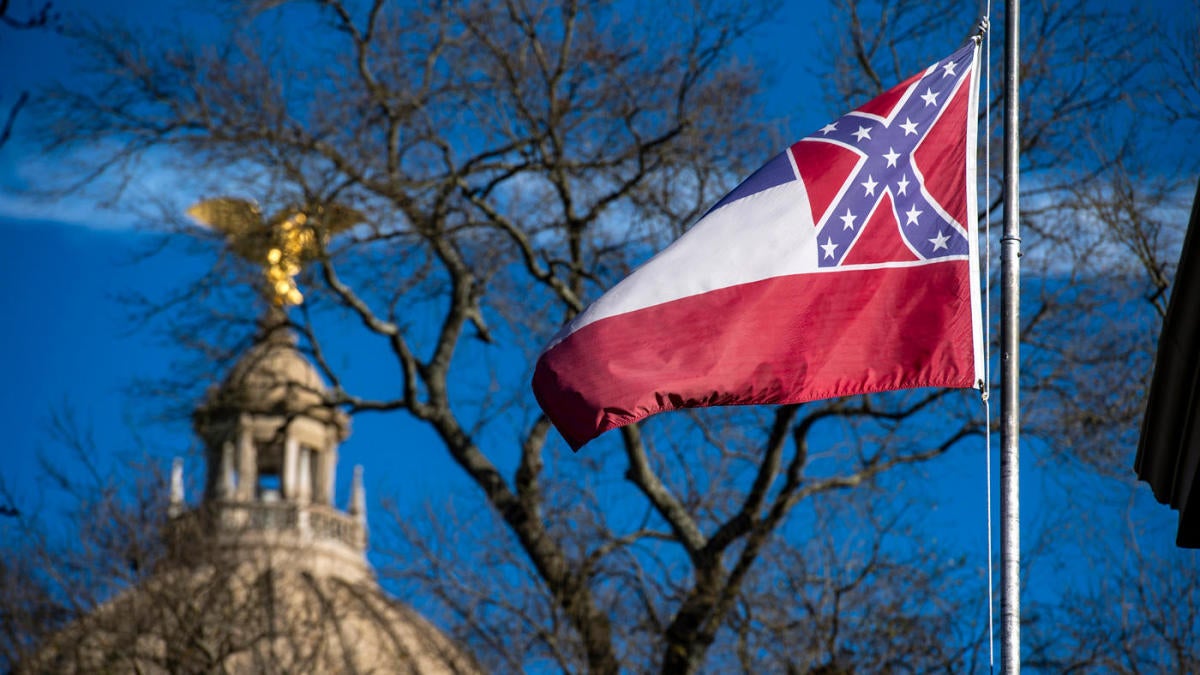 Legislators fast-tracked the measure over the weekend and today Mississippi Gov. Tate Reeves signed the bill to retire last US state flag to feature the Confederate insignia.
"This is not a political moment to me but a solemn occasion to lead our Mississippi family to come together, to be reconciled, and to move on," Reeves said. "We are a resilient people defined by our hospitality. We are a people of great faith. Now, more than ever, we must lean on that faith, put our divisions behind us, and unite for a greater good."
Mississippi faced pressure to change its flag since protests against racial injustice have focused attention on Confederate symbols in recent weeks. The Confederate battle emblem has a red field topped by a blue X with 13 white stars. White supremacist legislators put it on the upper-left corner of the Mississippi flag in 1894, as white people were squelching political power that African Americans had gained after the Civil War.(WJCL)
"There is a difference between a monument and flags," Reeves said. "A monument acknowledges and honors our past. A flag is a symbol of our present, of our people and of our future. For those reasons, we need a new symbol."
The bill calls for a commission to redesign the flag and eliminate the Confederate symbol but keeps the slogan "In God We Trust." A redesign approved by the commission would be placed on the November ballot.