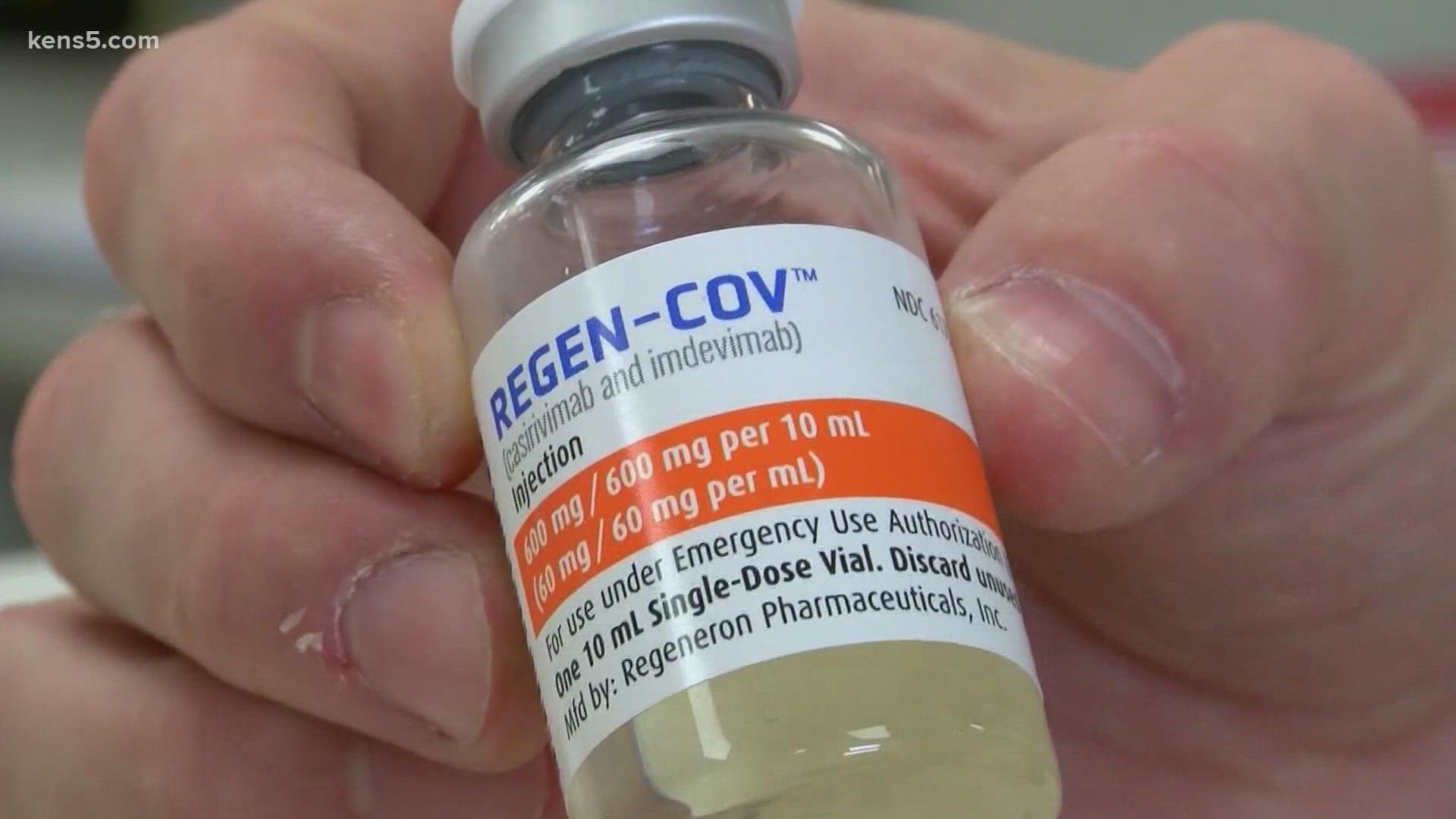 Monoclonal Antibody
As U.S cases of Covid-19 surge amid the Omicron variant, I can't help but to reflect on how the Biden-Harris administration has failed to produce Monoclonal Antibodies in sufficient quantities to treat symptomatic individuals early in the course of the disease.
I was recently in the Emergency Room and overheard an exchange between a Triage Nurse and a mother who had brought her teenage son in to be seen for Covid-like symptoms.
The nurse repeatedly admonished the mother by saying why did you bring him here, to be tested for Covid? Because you don't need to be here for that.
The nurse literally said unless he is half dead, we won't be doing anything for him, and he certainly is not getting a bed.
Now, myself having worked in the medical field for 28 years as a nurse, I was a little shocked at the flippant way the nurse dealt with that mom and her sick child.
I got to thinking though about these existing treatments like Monoclonal Antibodies that you would hear the celebrity and politicians getting whenever they would test positive. And I wondered why not this kid?
Outside of the state of Florida, I hadn't heard of mass sites being set-up to provide this therapy to non-hospitalized individuals.
I searched for California sites or a system in place to get this treatment timely to those who could benefit- and there is no such system.
Anti-SARS-CoV-2 Monoclonal Antibodies that have received Emergency Use Authorizations from the Food and Drug Administration
Current anti-SARS-CoV-2 mAb products have received Emergency Use Authorizations (EUAs) from the Food and Drug Administration (FDA) for the treatment of mild to moderate COVID-19 in non-hospitalized patients with laboratory-confirmed SARS-CoV-2 infection who are at high risk for progressing to severe disease and/or hospitalization. Bamlanivimab plus etesevimab,

Casirivimab plus imdevimab, and Sotrovimab-Source NIH.GOV
 Monoclonal Antibody Treatment
In September 2021 President Biden announced that he would "increase the average pace of shipment across the country of free monoclonal antibody treatments by another 50 percent."
Why did it take him so long to make an assessment and put an action plan together? This is the President who as a nominee promised to all but stop Covid.
Biden criticized President Donald Trump's handling of the coronavirus pandemic saying that he had no plan and that "anyone who is responsible for that many deaths (>222,000) should not remain as president of the United States of America."
According to the Washington Post, Biden has presided over about 353,000 deaths in a little over 10 months.
Whether under Trump or Biden it is painfully clear that we are unprepared every which way you turn.
People in the highest Health & Safety bodies, just made up a lot of stuff as they went along.
Remember when they said masks don't help – while trying to deflect from the fact that we didn't have enough even for basic medical providers personal protective usage.
We were very unprepared for a pandemic on all fronts. Just think of bringing your sick child to the Emergency room and not even being told about or offered such treatment as Monoclonal Antibodies.
I saw one comparison in pricing of approximately $3000 for the antibodies versus $39 for vaccines. One to prevent (how's that working out) and one to treat.
Why aren't Americans being treated empirically with Monoclonal Antibodies?
Why just be sent home to suffer, and oh come back when you are half dead.
New treatments in the pill form were just approved last week. Let's hope the distribution will be fair, equitable and timely. And not just available to the elites.
The Biden administration has said we should finally see increased availability of Monoclonal Antibodies starting this month.