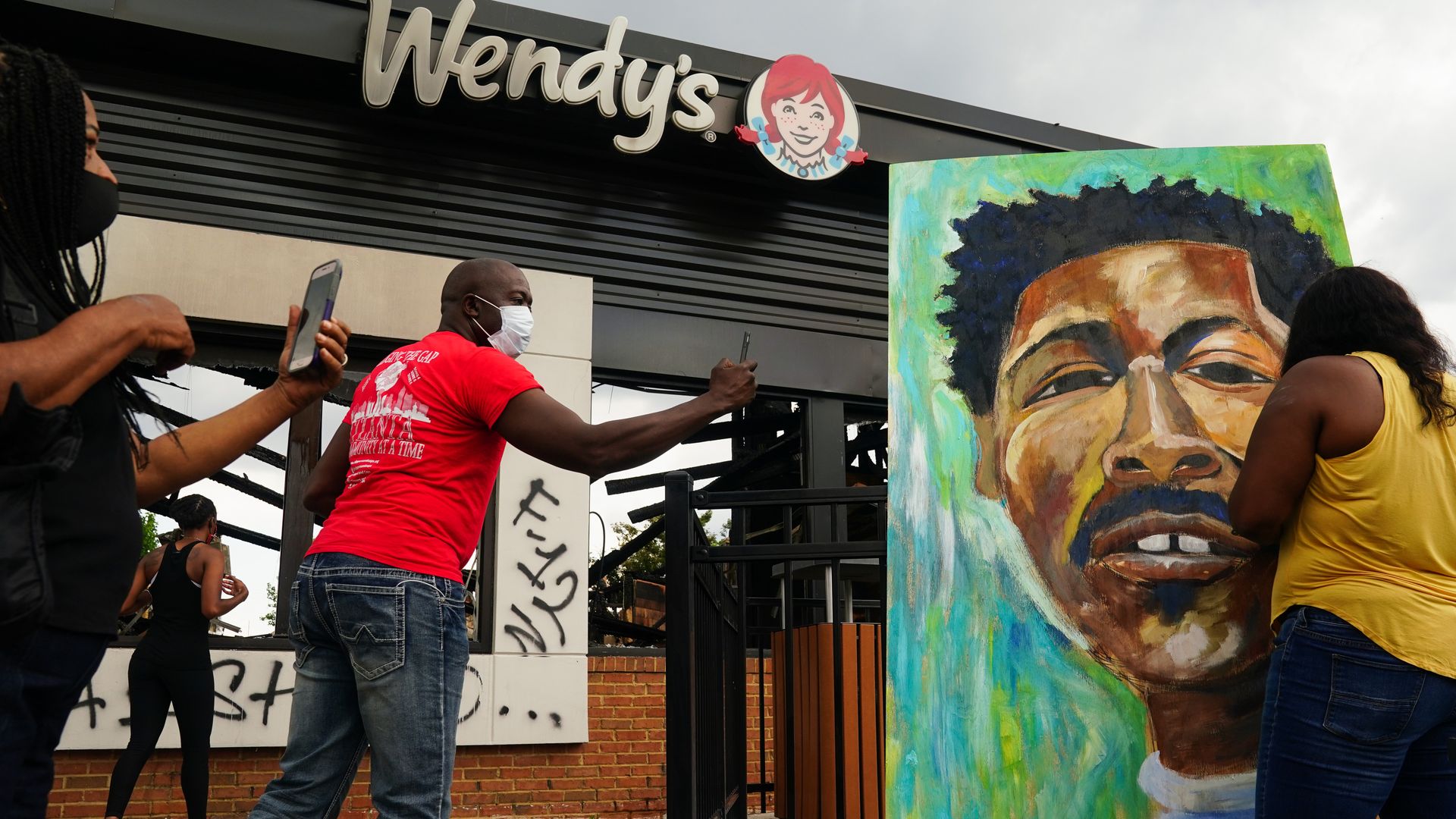 The medical examiner in Atlanta Georgia, declared the death of Rayshard Brooks to be homicide after he was shot in an encounter with police.
Rayshard Brooks was shot in the parking lot of a Wendy's in southeast Atlanta after he scuffled with officers and ran away with one of their stun guns, according to the Georgia Bureau of Investigation. Protests erupted and the Wendy's was torched after his death, which came just weeks after another black man, George Floyd, was killed in custody in Minneapolis. Atlanta's police chief quit and the police officer suspected of shooting Mr Brooks has been fired.
Reportedly Tyler Perry is paying for the funeral Brooks' family attorney Chris Stewart made the announcement Monday while addressing the press at the "March on Georgia" in Atlanta, where hundreds of protesters demanded an end to systemic racism.
Family members of Brooks also spoke at a press conference Monday, including his niece, who described him as a girl dad, loving husband, caring brother and dependable uncle. She said he had a big heart, bright smile and loved to dance. She also said the entire situation has traumatized their family. Tomika Miller, who was married to Brooks for eight years said  of the officers involved "I want them to go to jail," . "I want them to deal with the same things as if it was my husband who killed somebody else. If it was my husband who shot them, he would be in jail. He would be doing a life sentence.
WhatISaid- Lock The Cop uP! Unjustifiable Homicide aka 187 MURDER- Condolences to his grieving family and every Black American in this country!