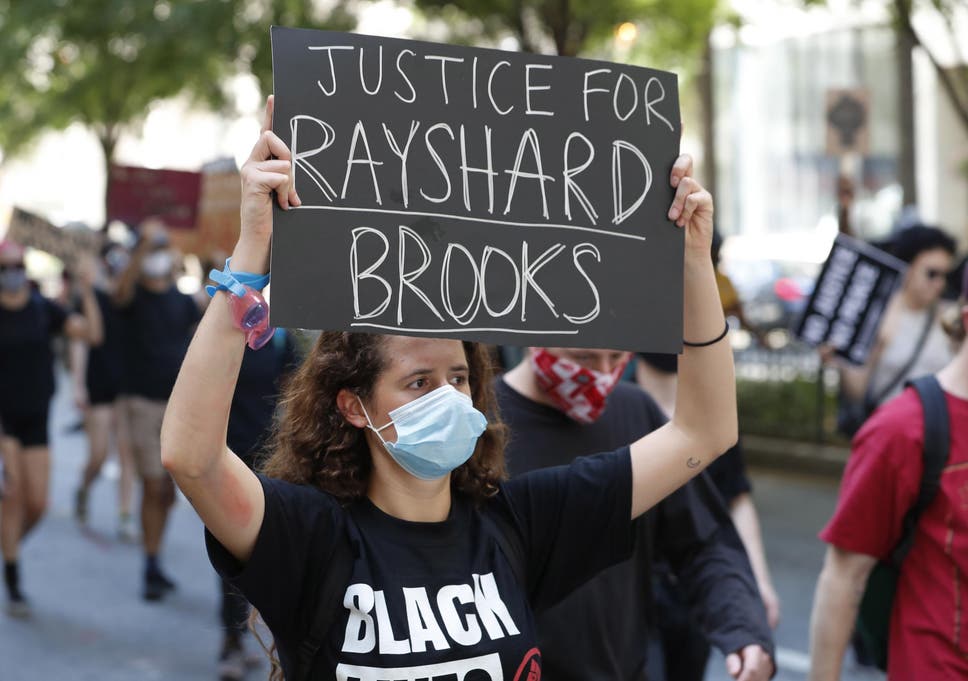 Friday night 27-year-old Rayshard Brooks was shot in the parking lot of a Wendy's in southeast Atlanta after he scuffled with officers and ran away with one of their stun guns, according to the Georgia Bureau of Investigation.
The incident began with a call to police at 10:33 p.m. Friday about a man sleeping in a parked vehicle in the restaurant's drive-thru lane, causing other customers to drive around it. GBI is investigating the case. At a news conference Saturday, Mayor Keisha Lance Bottoms criticized the officer who shot Brooks, saying, "There is a clear distinction between what you can do and what you should do.""I do not believe this was a justified use of deadly force."
Atlanta Police Chief Resigns After Police Shoot And Kill Rayshard Brooks:
Today Atlanta's chief of police has resigned, amid growing protest over police fatally shooting  Rayshard Brooks. Mayor Keisha Lance Bottoms announced Saturday that she had accepted Erika Shields'  (Police Chief) resignation. During a press conference, Bottoms said Shields had informed her of the decision, saying it was out of a desire for the Atlanta Police Department to serve as a model for reform."Chief Shields has offered to immediately step aside as police chief so that the city may move forward with urgency in rebuilding the trust so desperately needed throughout our community," Bottoms said.