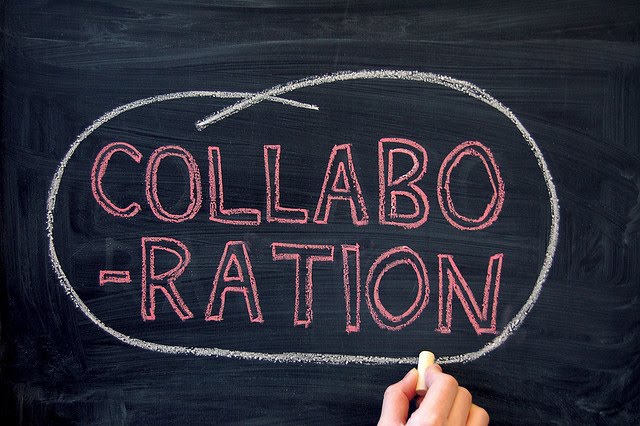 Hello Welcome to this week's Blonde Intelligence with me, Ms. Roni, where I always seek to give you exquisite cranial repertoire. This week I want to talk about collaborations. In my observance, I have seen independent artists drop a whole album without any collaborations. I have seen artists collaborate with the same artists project after project. If the people that you hang with are all the features that you have, then you are not growing your fanbase or the money. In any kind of business, smart collaborations are essential for success.
According to openmicuk.co.uk, music collaboration between artists are best when they are a complementary team working towards the same agreed upon goal and at the same time, increase your exposure. Question: If you are an artist and let's say your fanbase is decent in one geographical area of your region, but are lacking in other regions, where would you seek collabs? Any artist that wants to grow their fanbase will seek out opportunities to find beneficial collabs. Beneficial does not always mean who is big time. I had an artist manager submit his artist work to me. He had an album full of legendary heavy hitters on each track. So I asked how much was paid for these features and he said $20,000. I asked why? He said because the artist wanted to prove that he could hang. My head started hurting….I was thinking, this manager thought it was a good idea for his new independent artist to spend $20,000 on collabs for his first album…no former ep, mixtape, single or anything. I asked him…don't you think he probably should have released an ep with two hitters and a couple of up and rising artists in different areas….and put his money into promotion and videos. I guess he didn't like my thoughts, although he asked.
Another artist had previously released six full albums and every feature was the same group of artists on each album. And if you checked the artist featured projects, it was the same scenario. I see re-emerging independent artists release an album without any features, new artists without features. Collabs without split sheets….ummm split sheets are a part of those agreed upon goals. I had an artist tell me that he needed some music registered, so I asked for a copy of the split sheet and was told that they told him that he could have all the rights….I will say a collab already gone so wrong. Collabs promote team building. It shows that you as an artist are able to successfully work with other professionals in the industry. Collaborations increase your exposure when both parties put in the same work to promote the project. Successful collaborations pave the way for more collaboration and not always in the form of working with other artists. Collabs should extend business contacts between parties as well as monetary gains. In any kind of business, smart collaborations are essential for success. You are collaborating right….is it the right kind???
Subscribe, Like, Share, and even Disagree with Ms. Roni's Blonde Intelligence